XLN Audio RC-20 Retro Color
System Requirements:
MAC OS & Windows

Apple Silicon & Intel Supported

Lifetime Activation & Access To Download
Future Free Updates

Full Version

Instant Download
OS Requirements – Mac:

OS 10.9 to All New MAC OS X Versions

 Windows 10 or 11 

VST2, VST3, AU, and Standalone host.
500Mb Hard Disk
View More
Product Description
Vintage Gear Coloration!
XLN Audio's RC-20 Retro Color Plug-in supplies you with a huge palette of vintage coloration effects that add texture and life to sterile recordings, enhancing your productions with the warm, inviting, compelling sound of vintage gear. Organized as six modules — Noise, Wobble, Distortion, Digital, Space, and Magnetic — RC-20 Retro Color delivers crunchy, raw distortion and bit reduction that adds grit to kick drums and bass. Pining for the sound of vinyl or VHS? RC-20 does that, too. Its chorus and space FX will make your guitar soar, and its filtering FX are perfect for contemporary club tracks. XLN's proprietary Flux Engine imparts subtle (or not) fluctuations and instability to all the effects modules, delivering retro analog vibe, warmth, and character.
Related Videos: RC-20 Retro Color Plug-in
Streamlined interface is fast and easy to use
Accessible at all times, RC-20 Retro Color's Magnitude fader gives you control over the processing amount of individual FX modules. Even when browsing through presets, it's easy to nail the ideal effect and the amount of processing. You can even automate the Magnitude control for amazing intros, transitions, and breakdowns. And speaking of presets, RC-20 Retro Color is packed with a truckload: from drums, bass, guitars, and keys to presets for full mixes and post production. And the streamlined interface facilitates experimentation. Take it from WorldVST: with XLN Audio RC-20 Retro Color, you can be creative right out of the box and achieve spectacular results.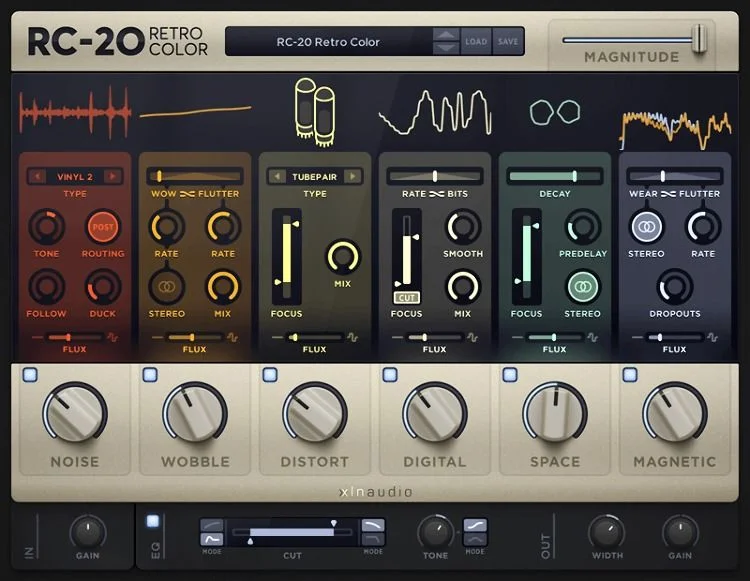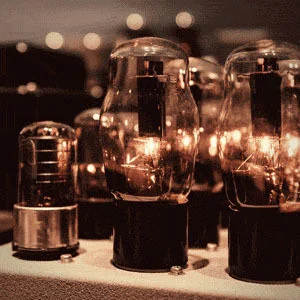 XLN Audio RC-20 Retro Color Plug-in Features:
A huge palette of vintage coloration effects
Enhance your productions with the warm, compelling sound of vintage gear
Add texture and life to sterile recordings
Perfect for drums, bass, guitars, keys, and even full mixes
Flux Engine adds warm, analog-like instability and fluctuations
Streamlined interface is fast and facilitates experimentation
Packed with killer presets to get you up and running fast
Access processing amount of individual FX modules while browsing