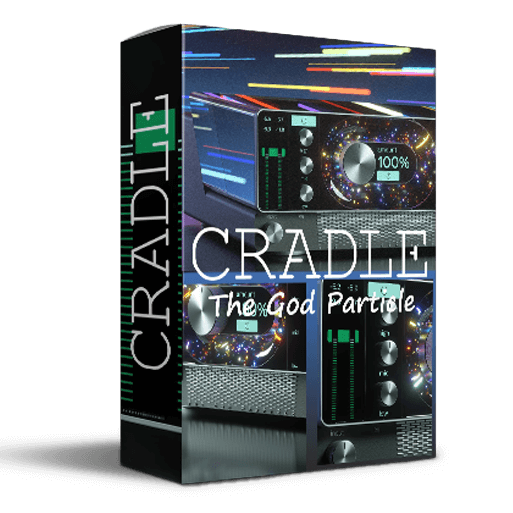 System Requirements:
MAC OS & Windows

Apple Silicon & Intel Supported

Lifetime Activation & Access To Download
Future Free Updates

Full Version

Instant Download
Mac:

Core i5 or higher, 8GB RAM minimum

OS Requirements – Mac:

OS 10.14 to All New MAC OS X Versions

Windows 10 To All New Windows (latest Service Pack), Intel Core i5 or equivalent CPU, 2 GB RAM

VST2, VST3, AU
200MB Hard Disk
View More
Product Description
Don't let The God Particle's hypnotic visuals deceive you, there is an intricate universe at work beneath the
surface. By removing a range of technical chores, The God Particle enables musicians, producers, and mixengineers to focus on their creative process without speed limits.
Multitude of processing algorithms
Adaptive limiter section
Precise gain staging
Depth, detail, and clarity to your next mix
add mass to your mix
Jaycen and our team at Cradle spent three years refining every detail of The God Particle — from harmonic algorithms to UI functionality, no stone was left unturned in our pursuit.
With the mission to completely replace every aspect of Jaycen's analog workflow, hundreds of hours were spent in the research and development phase of creating The God Particle.
Together, we not only emulated these processes, but improved on them too.