The Polyverse Everything Plug-in Bundle includes four electrifying plug-in processors that offer unique sound design potential. Use the I Wish pitch-freezer plug-in to manipulate the pitch and time of a sound in real time — it even allows you to play any sound as a polyphonic synthesizer of sorts. Turn to the Manipulator pitch-shift and timbre-bending processor for head-turning vocal effects. Add subtle or intense movement to any sound with the Gatekeeper volume modulation plug-in — classic gated psytrance effects are just the beginning. And the Comet reverb plug-in goes far beyond typical acoustic spaces, generating lush, vibrant reverb tails with the ability to seamlessly morph between five different preset slots. When your music calls for wild yet undeniably musical sound effects, Sweetwater highly recommends the Polyverse Plug-in Bundle.
I Wish pitch-freezer plug-in
How'd you like to be able to hit a note on your MIDI keyboard and get a loop at the wavelength of that note? I Wish is a pitch-freezer plug-in that takes a sound and instantly freezes it in pitch and time. You can then manipulate it in unimaginable ways. Micro-editing on the fly, you can create robotic voices, pitched stutter FX, pitched drum beats — the possibilities are endless and tantalizing. You can even make music from noise, using I Wish as a polyphonic synthesizer with real-time wavetable oscillators. As the results are highly dependent on the source audio, you'll always get unique, personalized results with Polyverse I Wish.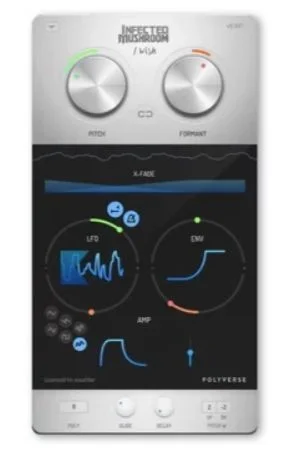 Manipulator pitch shifter plug-in
Manipulator's algorithms are based on five main effects: shifting Pitch, Formant, and Harmonics; and alternating Frequency Modulation and Grains. Give it a listen: it's clearly a must-have for psychedelic sonic exploration. What may not be obvious is the MIDI functionality that makes it perfect for real-time performance, whether you play keyboards or not. As a performing vocalist or an electronic music producer, you've never before encountered a creative vocal processor like the Polyverse Manipulator plug-in.
Gatekeeper volume modulation plug-in
Gatekeeper supplies sample-fast volume modulation, allowing you to create drastic, rapid-fire gating effects. Craft intricate automation with expressive envelope drawing tools. Inject your audio with extra punch with boost and clip features. Best of all, Gatekeeper's built-in smoothing algorithm allows for aggressive gating without unwanted clicks and pops. Employ Gatekeeper as an LFO, an envelope, a step sequencer, a sample-accurate volume automation, and more using eight independent volume envelopes. Fully customizable MIDI triggering is onboard, and there's a CV output for your external hardware.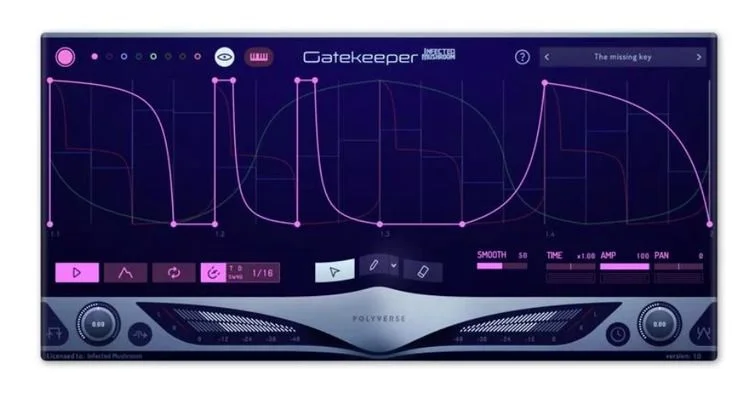 Comet reverb plug-in
Comet from Polyverse is one of the most versatile reverbs you'll experience. This lush and expressive plug-in allows you to create a reverb that you can control in real time while morphing from preset to preset. Thanks to its totally unique algorithm, Comet creates haunting, ethereal tones while providing a clear and manageable tail. With its streamlined interface, intuitive controls, and stellar sound quality, Comet has won the hearts of producers and engineers around Sweetwater.
Polyverse Everything Plug-in Bundle Features:
Includes 4 unique effects processor plug-ins optimized for creative sound design
I Wish captures a sound and allows you to manipulate pitch and time, and even play it like a polyphonic synth
Manipulator's 10 effects combine 5 algorithms based on Pitch/Formant/Harmonic shifting and FM/Grain alternation
Gatekeeper supplies sample-fast volume modulation for drastic, rapid-fire gating effects
Comet reverb generates lush, expressive reverbs that encourage real-time manipulation