iZotope – RX 10 Audio Editor Advanced (MAC)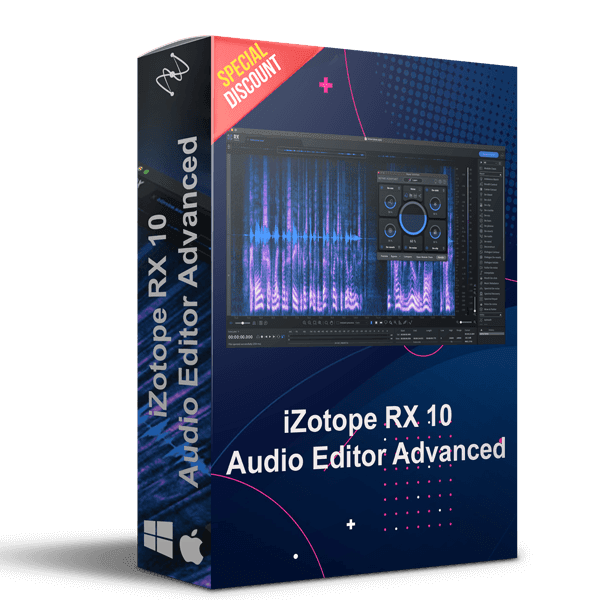 System Requirements:
Apple Silicon & Intel Supported

Lifetime Activation & Access To Download
Future Free Updates

Full Version

Instant Download
Format -MAC:

AAX, AU, VST3

Hardware Requirements – Mac:

IntelCore 2 Duo or higher, 4GB RAM minimum

OS Requirements – Mac:

macOS 10.15.7 or later & M1;M2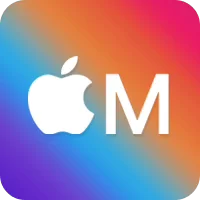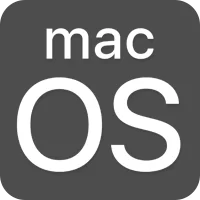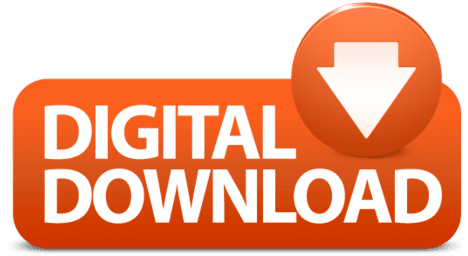 View More
Product Description
Forensic audio experts and post-production engineers need powerful tools. That's why critical projects demand iZotope RX Advanced. Like a photo editor, RX Advanced paints away buzz, clicks, hiss, and more with a single mouse gesture. It's a must-have — and version 10 ups the ante with a bevy of new features. Selection Feathering now works in the frequency domain for smoother edits. An overhauled Spectral Recovery feature re-synthesizes both high- and low-frequency information to bring life back to thin-sounding audio. Text Navigation analyzes dialog and displays a text transcription above the spectrogram. Multiple Speaker Detection tags sections of speech, enabling you to process individual speakers differently. Dynamic Adaptive Mode in the De-hum module eliminates electromagnetic interference in real-time without sacrificing quality. You also get an upgraded Repair Assistant and a First Time User Experience tutorial. Multichannel support up to Dolby Atmos 7.1.2 rounds out this indispensable software. Enhance. Restore. Repair. If it's broken, RX 10 Advanced can fix it.
Enhanced options for audio pros
RX 10 Advanced is a worthy update with plenty of exclusive features. It makes restoring clarity to thin-sounding audio a breeze, thanks to an overhauled Spectral Recovery, which restores both high- and low-frequency content. Save time navigating through audio files with different speakers by using Multiple Speaker Detection to find and tag speech associated with each voice. Effortlessly correct pitch fluctuations from physical audio transfers from vinyl and cassette with Wow & Flutter. Recovering a dialog performance is easier than ever with Dialogue Contour. Remove unwanted ambience from dialog tracks with Dialogue De-reverb. De-rustle eliminates lavalier mic rustle from dialog. Dialogue Isolate removes complex noises in a single pass, while preserving underlying ambience for ultra-clean results. De-wind, which removes low-frequency wind rumble from location dialog. Ambience Match captures real background movement and texture. This cutting-edge module can match scenes featuring pouring rain, screaming crowds, and crashing ocean waves with ease. EQ Match creates consistent sonics between two different dialog recordings. On top of that, RX Advanced supports multichannel audio up to Dolby Atmos 7.1.2, making it an indispensable tool for post-production and video game projects.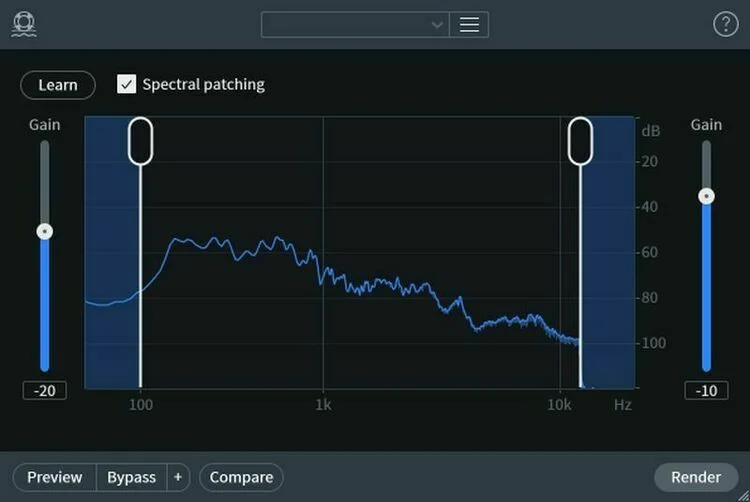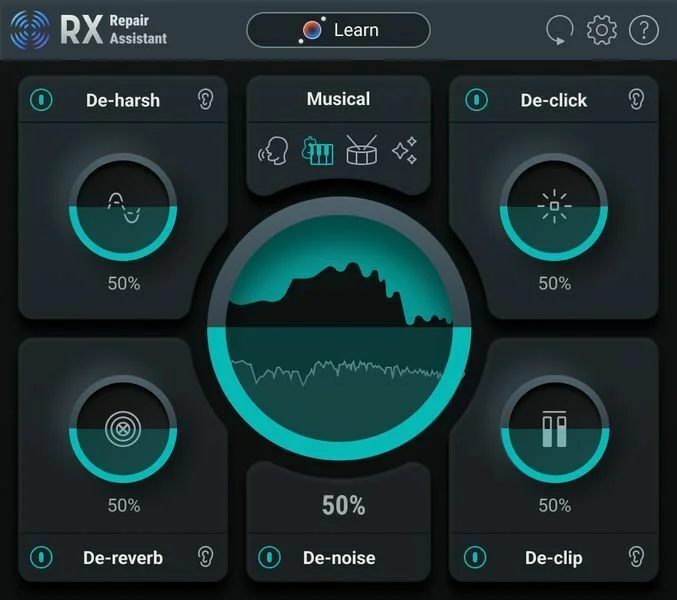 Repair Assistant makes audio restoration easier than ever
The engineers here at Sweetwater will tell you: audio restoration is a time-intensive endeavor. But not anymore! RX Advanced's upgraded Repair Assistant makes short work of clipping, clicks, and more without the usual tedious trial-and-error workflow. All you need to do is select the type of material, be it music, dialog, or other, and let RX Advanced analyze the audio. It then gives you processing suggestions to point you in the right direction, along with three different intensities for each. You then review and audition the different suggestions, hit render, and you're good to go.
Navigate through words and separate voices
Working with dialog can be an exercise in frustration. But, thanks to RX Advanced's Text Navigation, things will be easier from here on. This feature analyzes dialog audio, then displays a text transcription above the spectrogram, allowing you to select and edit the recording using text. Beyond that, RX Advanced's Multiple Speaker Detection makes navigating through different speakers a piece of cake. This time-saving feature helps you find and tag sections of speech associated with different voices. This is especially useful when different speakers require different processing.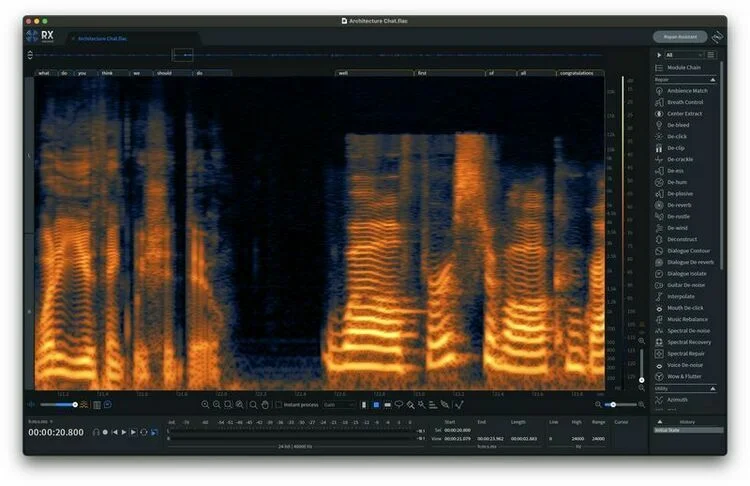 iZotope RX 10 Advanced Features:
Pro-level audio restoration and repair tools for forensic audio experts and post-production engineers
Paints away buzz, clicks, hiss, and more with photo editor-like mouse gestures
Selection Feathering now works in the frequency domain for smoother edits
Upgraded Repair Assistant employs AI to make fixing damaged audio easier than ever
Overhauled Spectral Recovery makes restoring clarity to thin-sounding audio a breeze
Spectral Editor employs Audio Random Access (ARA) to put Spectral Repair directly inside of Logic
Text Navigation analyzes dialog and displays a text transcription above the spectrogram
Multiple Speaker Detection saves time when navigating through audio files with different speakers
Wow & Flutter effortlessly corrects pitch fluctuations from physical audio transfers from vinyl and cassette
Dialogue Contour makes recovering a dialog performance easier than ever
Dialogue De-reverb removes unwanted ambience from dialog tracks
De-rustle eliminates lavalier mic rustle from dialog
Dialogue Isolate removes complex noises in a single pass
De-wind removes low-frequency wind rumble from location dialog
Ambience Match captures real background movement and texture
EQ Match creates consistent sonics between two different dialog recordings
De-hum removes hum, buzz, and wireless interference at any frequency quickly and easily
Dynamic Adaptive Mode in the De-hum module eliminates electromagnetic interference in real-time
Music Rebalance separates mix elements and exports them as stems for re-mixing
Ambience Match, Dialogue Isolate, and De-rustle available as AudioSuite plug-ins
First Time User Experience is an interactive tour that guides you through the software
Revert/Restore enables you to roll back a selection to its previous or original unprocessed state
Multichannel support up to Dolby Atmos 7.1.2