iZotope Neutron 2 Advanced (MAC)
Product Description
Tech Specs
Software Type:

Mixing Suite

Platform:

Mac, PC

Upgrade/Full:

Full

Download/Boxed:

Download

Bit Depth:

64-bit

Format:

AAX, AU, VST2, VST3

Hardware Requirements – Mac:

Intel Core 2 Duo or higher, 4GB RAM minimum

OS Requirements – Mac:

OS X 10.11.6 or later works on macOS Catalina

Manufacturer Part Number:

NT3ADV_RD
The Modern Way to Mix
World-class mix engineers have assistants that set their sessions up for them, leaving the creative decisions to them. With iZotope Neutron 3 Advanced, you can have one, too. Its revolutionary Mix Assistant automatically builds a preliminary mix around a designated focal point. And when it's time for you to get hands-on, Neutron 3 Advanced gives you the tools you need to craft a great-sounding mix. Tonal Balance Control analyzes and optimizes your mix. Visual Mixer displays your entire mix while providing you with control over each individual track. Resolve frequency collisions quickly and easily, thanks to Masking Meter. And the Sculptor module uses spectral shaping to help you mold your track to perfection. Neutron 3 Advanced gives you a total of eight modules for crafting your mixes and includes Ozone Advanced integration, 7.1 surround support, and huge performance gains over previous versions.
Mix Assistant builds a balanced preliminary mix
Neutron 2 Advanced brought us Track Assistant, and the engineers here at Sweetwater were blown away — it analyzes your tracks, then automatically creates an effects chain for you to use as a starting point. Neutron 3 Advanced takes this approach even further with Mix Assistant. This revolutionary technology listens to your mix as a whole, communicating with every track in the session. It builds a preliminary mix around a designated focal point, automatically setting your levels before you even touch a fader. Mix Assistant enables you to kick off your session the right way, while leaving the creative mix decisions to you.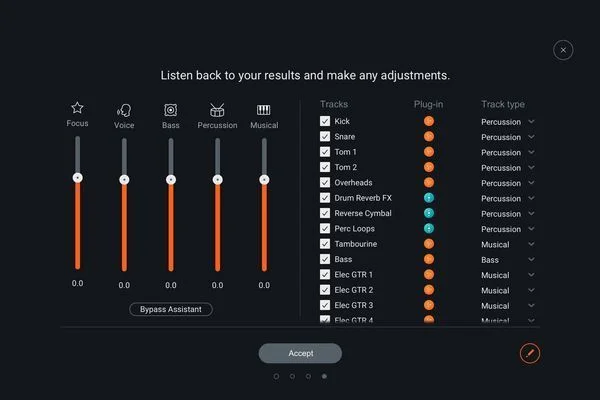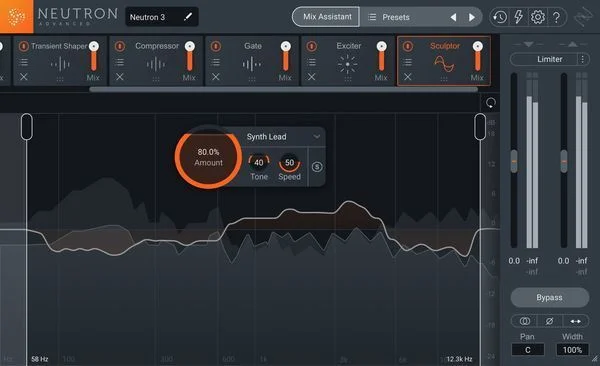 Sweeten, fix, shape — Sculptor does it all
iZotope describes Sculptor as "the be-all, end-all of audio goodness." That's an apt description if you ask us. It's like having an endless array of per-band compressors and EQs at your disposal. Sculptor communicates with Track Assistant, enabling it to understand the instrument you're working with. It then gives you real-time feedback to help shape your track. Sculptor works with any instrument profile, which opens up all sorts of opportunities for exploration — feel free to experiment!
Masking Meter helps avoid frequency collisions
Neutron Advanced's Masking Meter is an industry first. It visually identifies perceptual frequency collisions and other issues that can arise in a thick mix, such as guitars masking a lead vocal, bass muddying up the drums, and so on. And Neutron 3 Advanced makes it even better, with improved connection to other inter-plug-in-communication-enabled plug-ins. Masking Meter makes carving out sonic space for each instrument in your mix effortless.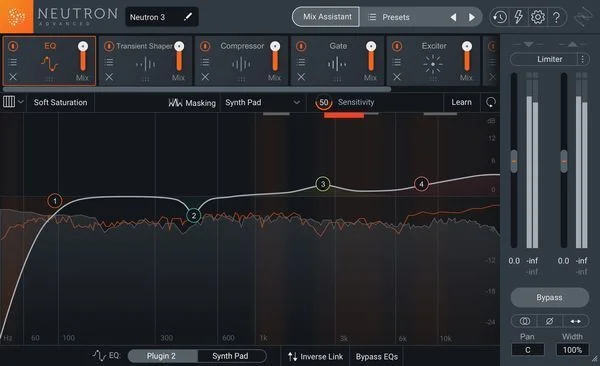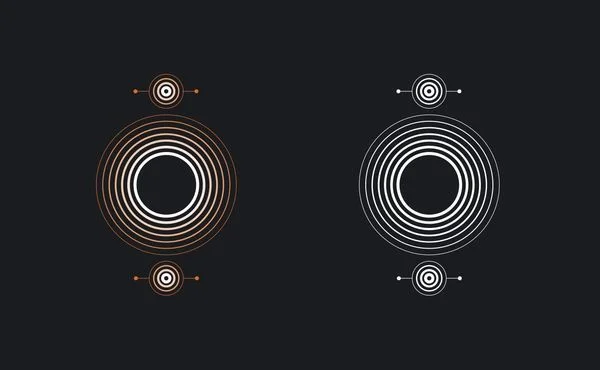 Inspect your entire soundstage with Visual Mixer
Visual Mixer allows you to inspect your entire soundstage while providing you with control over individual tracks. Take command of each track's pan, gain, and width, and shape the contour of your entire mix — all within a single window. Getting the sound you hear in your head has never been easier!
Tonal Balance Control makes mixing easier than ever
Achieving a perfectly balanced mix with Neutron 3 Advanced is easier than ever, thanks to Tonal Balance Control. This plug-in puts the experience of countless mix engineers in your hands, intelligently adjusting your audio to targets based on hundreds of professional mixes. You can also create custom targets based on songs in your personal library. Tonal Balance Control communicates with all instances of Neutron, supplying you with complete control over your sound. On top of that, it communicates with Ozone Advanced, so you can fix mix issues that will affect the mastering process later on.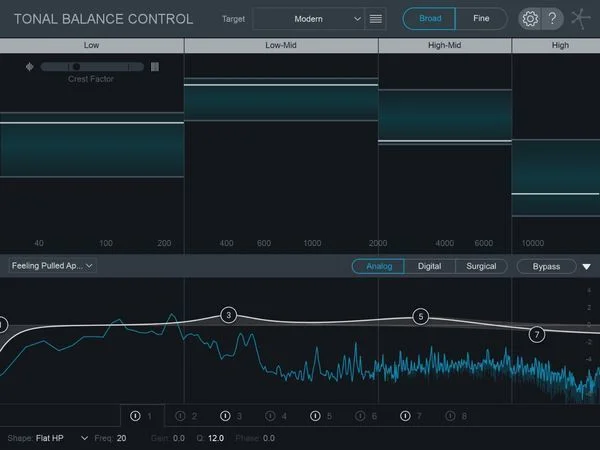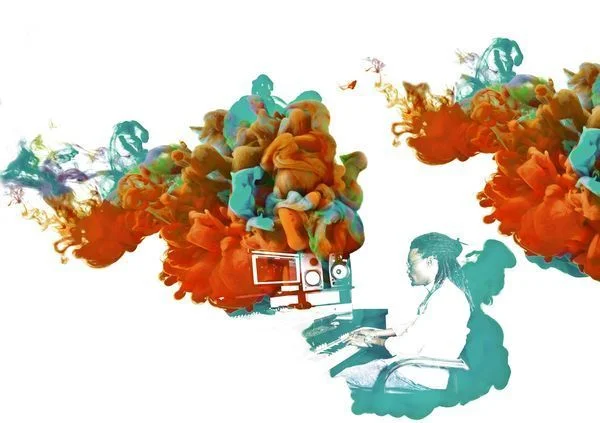 Included Modules:
Sculptor
Static/Dynamic EQ with Soft Saturation
Multiband Transient Shaper
2 Multiband Compressors
Gate
Multiband Exciter
True Peak Limiter
iZotope Neutron 3 Advanced Features:
Mix Assistant automatically builds a preliminary mix around a designated focal point
Sculptor module uses spectral shaping to help mold your track
Masking Meter identifies frequency collisions to ensure that instruments don't mask each other in your mix
Visual Mixer allows you to control individual tracks while inspecting your entire soundstage
Relay communicates with compatible iZotope plug-ins across your entire session
Track Assistant analyzes your signal and gets you to a logical starting point
Includes 8 powerful modules to perfect your tracks
Compressor, EQ, Exciter, Gate, Sculptor, and Transient Shaper can be used as individual plug-ins
Tonal Balance Control analyzes and optimizes your mix
Seamless integration with Ozone Advanced, so you can fix mix issues that will affect the mastering process later on
Full surround support up to 7.1 for professional post-production applications
Huge performance gains over previous versions enable you to work faster
Resizable interface and smooth visualizations supply you with a better workflow
iZotope Neutron 2 Advanced (MAC)
Your review
* Review is required
Email
* Email is required
Add photos or video to your review