Ableton Live 11.3.13 Suite
System Requirements:
Apple Silicon & Intel Supported
Lifetime Activation & Access To Download
Future Free Updates
Full Version
Instant Download
OS Requirements – Mac:

 OS 10.13 to All New MAC OS X Versions 

OS Requirements – PC: 

Windows 10,11

VST2, VST3, AU, and Standalone host.
5GB Hard Disk Or External Drive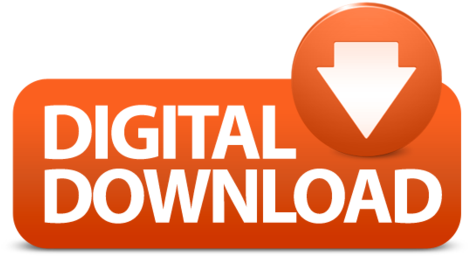 View More
Product Description
The Ultimate Music Creation and Performance DAW
Every DAW has its strong suit — some are built specifically for recording and editing, while others lean heavily on production. That said, no DAW does real-time music production like Ableton Live. And with Live 11 Suite, your options are never ending. Whether you're using it to trigger loops with a combination of software and hardware instruments or to loop riffs and backing tracks with your band, Live 11 Suite has it covered. As a creative tool, its 70GB of content and extensive collection of virtual instruments and effects will never leave you wanting. Plus, with Max for Live built in, anything you can't accomplish with the included content or your favorite plug-ins is still easily within reach.
Related Videos: Live 11 Suite
An ideal DAW for creative artists
From the beginning, Ableton Live has been as much a creative tool as a DAW. That largely has to do with the way Live lets you construct tracks and play with audio in real time. There are two main parts to Live: the Arrangement View and the Session View.
The Arrangement View is more or less a standard linear DAW, with time on the X axis and tracks on the Y axis.
Where Live differs from other DAWs is its Session View, which puts individual tracks on the X axis and scenes on the Y axis. Each scene contains a slot on each channel for a clip. Clips are usually short pieces of audio or MIDI a few measures longer or shorter, which loop to create grooves. Launched individually, these loops let you experiment with your arrangements, trying out various combinations of grooves and riffs.
Since everything from modern electronic music to classic rock and blues is heavily based on repeating sections, Live's Session View makes it an ideal creative tool for all kinds of songwriters. In fact, the songwriting tools don't stop there. In addition to launching individual clips, you can launch entire scenes complete with automatic advancement to subsequent scenes, scene repeat instructions, and other logic options.
Using scenes makes it easy to arrange entire songs in parts (verse, chorus, etc). And when you record your progression to the linear Arrangement View, you add the possibility to record lead lines and other performances that fall outside the rest of the song structure. What's more, all of the loop-/riff-based arrangement options are still available on the timeline, so you can continue to edit and build on your song, even after you record it to the Session View.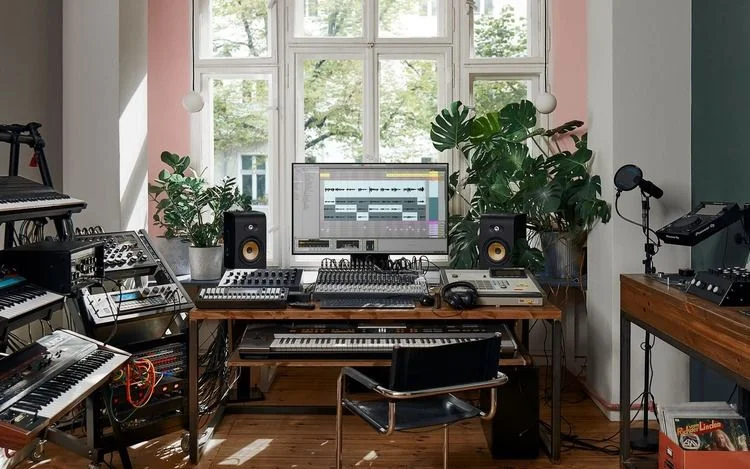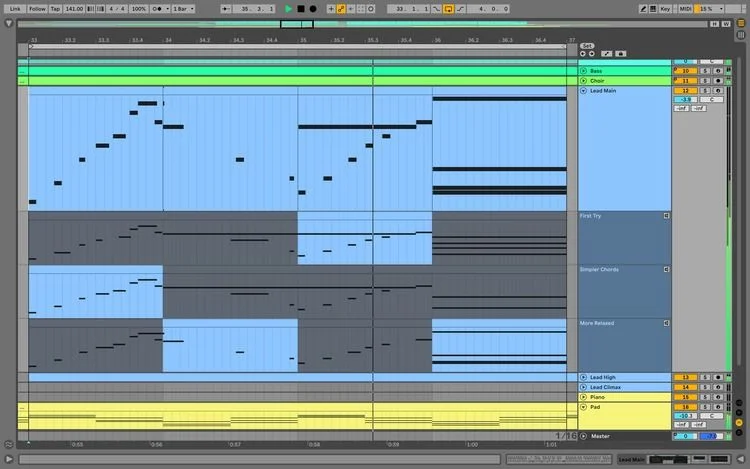 All of the standard DAW functions you need
In addition to the standard linear Session View, Ableton Live comes loaded with every standard DAW function you need. Nondestructive multitrack recording at up to 32-bit/192kHz is the beginning. You get powerful mixing and signal-flow tools such as bussing and return tracks. VST and AU plug-in formats fit right into your workflow, right alongside the wonderful tools bundled with Live. Live's MIDI sequencing capabilities are second to none, and easy access to automation curves, MIDI learn, and more make this a total DAW powerhouse.
More content than you could ever ask for
When you stop and consider the staggering amount of content Ableton packed into Live 11 Suite, it's almost too much to imagine. Download all 29 content packs, and we're talking about over 70GB-plus of killer sounds — that's upward of 5,000 sounds! You also get all 15 virtual instruments, 55 audio effects, and 17 MIDI effects that span things like amp emulation, acoustic resonance, and other unique effects, in addition to all of the standard effects, EQs, dynamics, and other processors. Top-notch synth and sampler instruments only add to the value. But that's not all: Live 11 Suite also includes the flexible architecture of Max for Live built right in, providing a whole new dimension to its creative potential.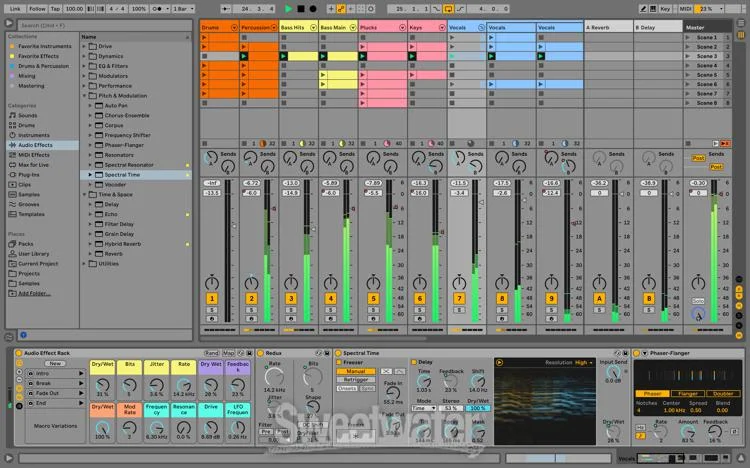 Make your own effects and instruments with Max for Live
In the unlikely event that you can't find the sound you're looking for somewhere in Ableton Live 11 Suite's massive sound library, then you're probably not looking hard enough. You're going to love diving into Max for Live. It's like a programming language; however, instead of lines of code, you use virtual boxes, gizmos, and cables to turn your ideas into original instruments and effects — right inside Ableton Live 11. And to get you rolling smoothly with Max for Live, Live 11 Suite even includes an extensive collection of excellent Max Devices that will make building more complex modules much less difficult.
New in Max for Live:
New API Additions: a redesigned, MPE-compatible note API gives Max for Live access to Live 11's new note features — probability, velocity deviation, and release velocity. You can also now access slices of a sample loaded in Simpler, a clip or sample's warp markers, and much more.
MIDI Channel Routings: it is now possible to route MIDI to and from Max for Live audio effects and instruments. Inputs and outputs are routable and show up in a track's MIDI From and MIDI To choosers.
Improvements for Device Creators: a new live.scope object adds an oscilloscope to the object library. Double-clicking an error in the Max Console jumps the cursor to the device causing the error. A new Max for Live category in the Inspector Window allows developers to more clearly indicate which systems their devices can be used on, and much more.
Performance Improvements: a complete overhaul of Max for Live's user interface integration means a smoother experience when working with Max for Live devices, including improvements to focus, positioning, scrolling behavior, and performance.
Live 11 Suite blows up your rig with killer new features
Six new packs, 10 new devices, and an updated feature set all bolster Live 11 Suite's content in beautiful new ways. From chamber ensembles to textural drones and a playable vocal instrument, these new packs dramatically expand the kind of music you can make right out of the box with Live 11 Suite. What's more, you get four new epic effects and six devices inspired by nature that will push your sound design to its zenith. Add to that a slate of impressive chance tools, live tempo following, and an improved Ableton Rack, and you'll never run out of creative inspiration.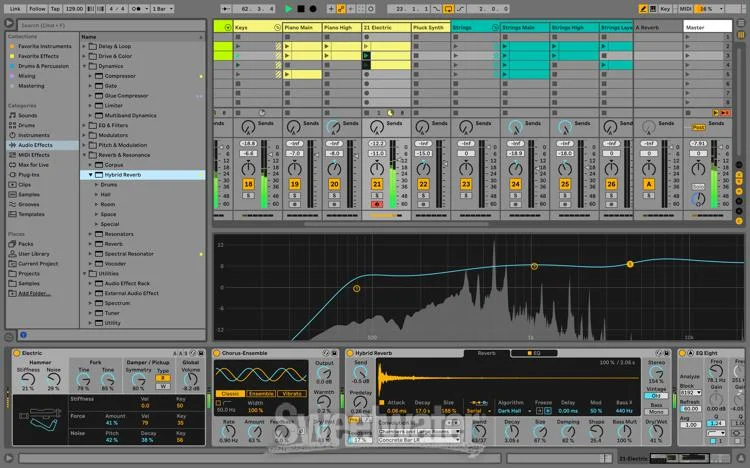 New packs and effects:
Voice Box: a comprehensive collection of contemporary vocal samples from multiple voices, a set of playable vocal instruments, and Effect Racks designed for vocal processing.
Drone Lab: sustained tonal and textural samples, generative noise, multi-sampled instruments, plus devices and Effect Racks designed for experimentation.
Mood Reel: evocative layered instruments that combine organic and synthetic sounds with textural elements to add mood, space, and movement to productions.
Upright Piano: Upright Piano is close recorded for an intimate feel — a classic sound that is at home in many styles of music. Created in collaboration with Spitfire Audio.
Brass Quartet: this instrument highlights the natural breathiness, range of expression, and broad tonality of the brass quartet. Created in collaboration with Spitfire Audio.
String Quartet: a great starting point for sonic exploration, this combination of two violins, viola, and cello has a sound that is immediately intimate. Created in collaboration with Spitfire Audio.
Hybrid Reverb: combines convolution and algorithmic reverbs, making it possible to create any space, from accurate real-life environments to those that defy physical reality.
Spectral Time: transforms sound into partials and feeds them into a frequency-based delay, resulting in metallic echoes, frequency-shifted, and reverb-like effects. The Freeze function captures and holds audio.
Spectral Resonator: breaks the spectrum of an incoming audio signal into partials, then stretches, shift, and blurs the result by a frequency or a note in subtle or radical ways. Play it like an instrument with MIDI.
Inspired by Nature: six playful instruments and effects that use natural and physical processes as their inspiration. Created in collaboration with Dillon Bastan.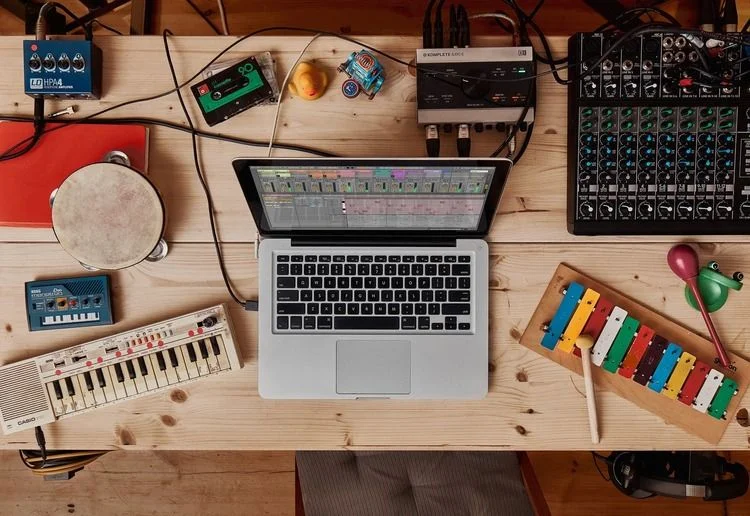 Tons of powerful new features in every version of Live 11
Ableton really stepped up their game with Live 11, introducing a bunch of great new features. If you've used previous versions of Live, then you're definitely going to want to check these out. First up is the new track comping feature, which helps you organize and edit multiple takes to cut together the perfect performance. Next, Ableton Live 11 includes expanded support for MPE control surfaces, with MPE capability for Live's Wavetable, Sampler, and Arpeggiator devices. Additionally, Live 11 offers smart tempo following, which adjusts the tempo of the grid in real time to a live drum performance. On top of that, Live 11 offers a selection of chance tools that imbue your programmed tracks with organic randomness for more human-sounding tracks, while updated macro controls offer myriad ways to spice up a set.
New functions:
Comping: Live organizes multiple passes of an audio or MIDI performance into individual takes. Combine the best of many takes or find creative new combinations.
Linked-track editing: link two or more audio or MIDI tracks to edit or comp their content simultaneously.
MPE Compatibility: add bends, slides, and pressure for each individual note in a chord. Add subtle expression variations, morph between chords, and create evolving sonic textures.
MPE-capable Native Devices: Wavetable, Sampler, and Arpeggiator now support MPE. Use Push's pad pressure to control parameters per note.
Expression View: add and edit pitch, timbre, and pressure variations of individual notes directly in a new tab in the Clip Detail View.
Tempo Following: Live listens to and adjusts its tempo based on incoming audio in real time, making it a dynamic part of the band instead of the tempo source that everyone has to follow.
Note Chance: set the probability that a note or drum hit will occur and let Live generate surprising variations to your patterns that change over time.
Velocity Chance: define ranges for velocity probability for subtle, humanized variations in the dynamics of your patterns.
Follow Actions: Live 11 adds Scene Follow Actions for evolving arrangements. Follow Actions can now jump to specific clips and enable and disable Follow Actions globally.
Macro Snapshots: store the state of Macros for later recall — this is a fast way to create instant variations to sounds or builds and drops during a performance.
Variable Macros: set your Racks up to have between one and 16 Macros.
Randomized Macro Values: randomize the state of your Macros or map the randomization button to MIDI.
Ableton Live 11 Suite Features:
Comprehensive DAW designed from the ground up for the creative studio or performing musician
Includes 5,000+ sounds (70GB+), unlimited tracks and scenes, 15 software instruments, 72 effects, and 29 content Packs — Mac/PC VST, AU
Session View provides a nonlinear approach to music creation via groove/loop/riff arrangement
Arrangement View provides quick and intuitive composition plus flexible performance and improvisation options
Multitrack recording up to 32-bit/192kHz
Nondestructive editing with unlimited undo lets you freely create
Powerful MIDI sequencing lets you take control of software and hardware instruments
Convert audio to MIDI to use with virtual instruments and more
Advanced warping and real-time time stretching provides extensive flexibility with audio files
Get creative with unlimited Audio effects and MIDI effects per project
Includes a comprehensive selection of built-in audio effects, including a host of creative delays, filters, distortions, studio compressors, and EQs
Integrated Cycling 74's Max for Live lets you make your own instruments and effects
Full set of included Max for Live devices makes creating your own tools fun and easy
VST and Audio Unit support lets you use all of your favorite plug-ins and virtual instruments
Mix, match, and add effects without ever stopping the music
Powerful creative and performing environment for DJs and mash-up artists
Group tracks for better organization and simpler automation
Time signature changes allow you greater flexibility when scoring to video
Multiple automation lanes make setting up intensely dynamic mixes easy
Track Freeze lets you free up your computer's resources without stripping down your mix
Automatic plug-in delay compensation minimizes phase issues and tightens up your mix
Instantly map MIDI control to nearly any parameter for a fully customized control environment
MIDI output and MIDI Clock/sync let you create deeply complex rigs combining hardware and software seamlessly
REX file support and native sliced audio file creation
Video import and export for scoring to picture or warping picture to music
Includes built-in step-by-step tutorials
Multicore/multiprocessor support
WAV, AIFF, MP3, Ogg Vorbis, FLAC file support
Ableton Live 11.3.13 Suite
Your review
* Review is required
Email
* Email is required
Add photos or video to your review