Spectrasonics Trilian Bass Virtual Instrument (Windows)
Tech Specs
Software Type:

Bass Synth

Platform:

, PC

Upgrade/Full:

Full

Download/Boxed: Download
Bit Depth:

64-bit

Format:

AAX, VST 2.4, AU, Standalone

Hardware Requirements – PC:

Multi-core 2GHz or higher, 8GB RAM or more recommended, 40GB free hard drive space

OS Requirements – PC:

Windows 7 SP1 or later

Manufacturer Part Number:

3TRL
View More
Product Description
Cutting-edge STEAM Engine technology
Spectrasonics based Trilian on their advanced STEAM Engine technology, first introduced in Omnisphere. What you get are tremendous expression and realism — Trilian lets you sculpt and adjust all the right controls, to bring your bass tracks to live. Also, because Trilian and Omnisphere are based on the same engine, Spectrasonics made them fully compatible with one another. You can use any of the Trilian sounds right inside Omnisphere, so you can stay in the same environment as you develop everything from bass to melody to ambient pads and effects.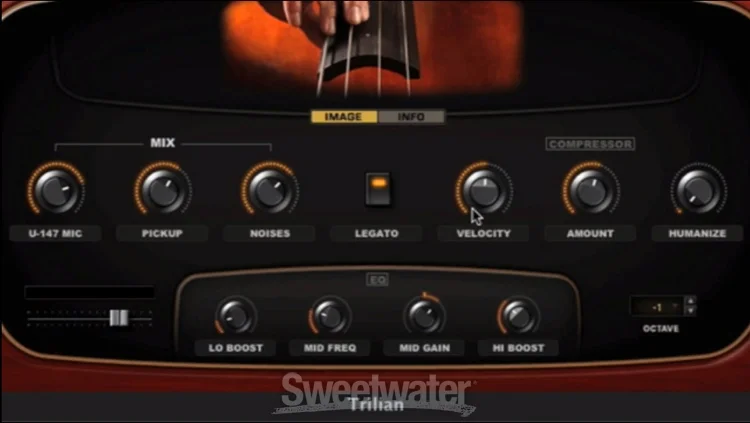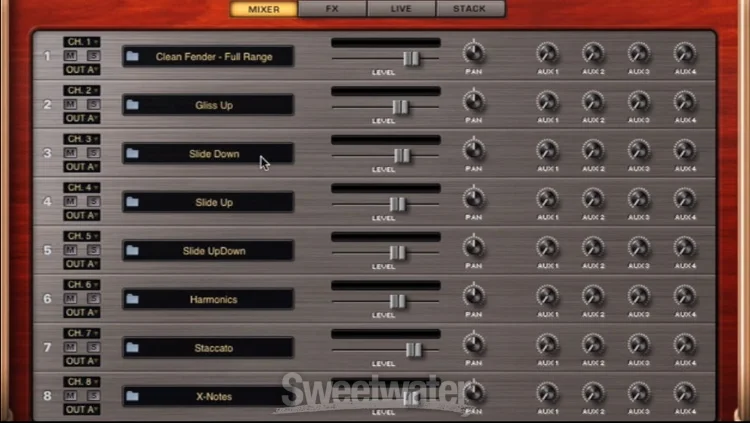 Delivers ultra-natural bass line
Trilian is all about giving you natural-sounding bass lines when you want them — though you can always take them in your own unique direction using Trilian's integrated FX racks. Our favorite feature here at Sweetwater that gives you those natural lines, though, is Trilian's extensive "Round Robin" sampling feature. When you play a bass line with repeated notes, Trilian plays subtly different samples — that way your tracks sound musical and dynamic.
Preserve every musical idea with Flow Capture
Few things are more frustrating than losing a spontaneous musical idea while you set up your DAW to record it. That's why Spectrasonics created Flow Capture. This revolutionary feature enables you to record an entire performance — the full audio, MIDI, and sound settings — directly from the standalone Keyscape application. What's more, the created files are auto-named and timestamped for added convenience. You also get full control over tempo with an adjustable metronome, and tap tempo can be MIDI learned for live performance synchronization. Thanks to Flow Capture, every one of your spur-of-the-moment creative ideas will be preserved.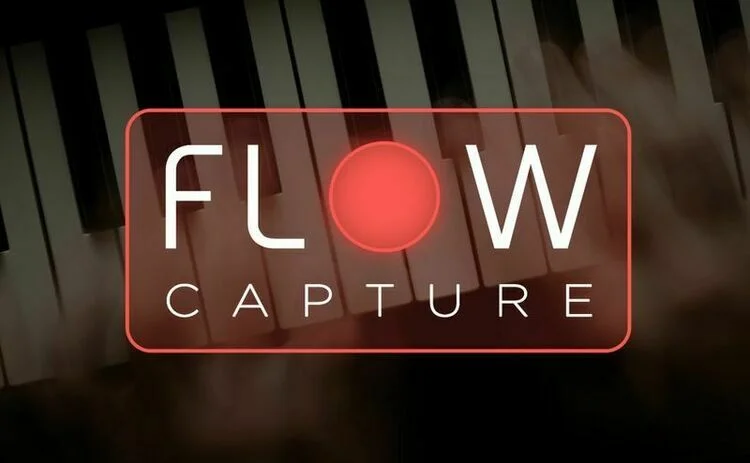 Spectrasonics Trilian Bass Virtual Instrument Plug-in Features:
The long-awaited successor to the award-winning Trilogy software plug-in
Massive core library includes multiple acoustic, electric, and synth basses
Includes enhanced versions of all the original Trilogy patches
Based on powerful STEAM Engine technology — like Omnisphere
Arpeggiator with Groove Lock for instant bass line syncing to any RMX groove or MIDI Files
Omnisphere library integration: use any of the Trilian sounds inside Omnisphere
Integrated FX racks, including all effects from Omnisphere
8-part multitimbrality allows access to multiple articulations in a single plug-in
High-definition streaming sample playback with multichannel audio architecture allows easy mic, DI, and release sound source mixing within a single layer
Extensive "Round Robin" sampling for natural-sounding bass lines with repeated notes
Expressive multisampled dynamic slides — realistically slide from one note down to another
Live Mode allows 8 dynamic bass articulations loaded at once with instant, seamless key-switching
Stack Mode allows user-configurable key/velocity/controller articulation mapping
Custom Controls main page for rapid editing, access to the most useful controls, and user interface customization for each patch
State-of-the-art browser with searching, attributes/tags, and images
Edit Page offers very powerful sound manipulation features including timbre shifting, FM, Flex Mod, modultable FX, dual-voice harmonia, and more
Flow Capture records your musical ideas while in standalone mode