You Must Purchase Kontakt Pro From Us To Install & Use This Library In Full Version Click Here
Full Version
Library Size 19.8GB
Instant Download
Lifetime Activation & Access To Download
View More
Product Description
Where beauty meets the machine
ANALOG STRINGS is a virtual instrument for the modern music maker. It enables you to craft and perform string sounds that are insanely unique and cutting-edge, yet beautiful and creative.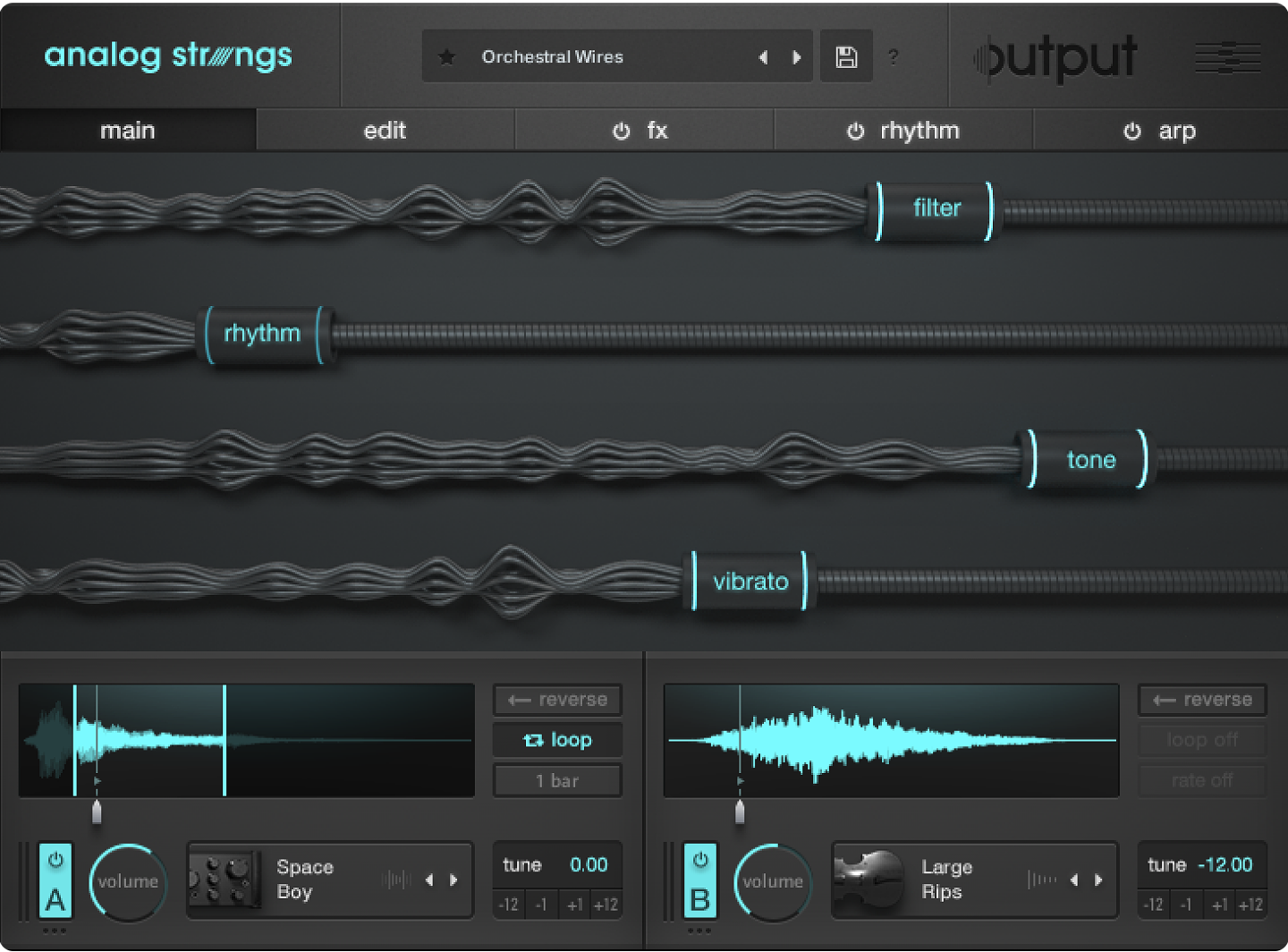 MAKE YOUR STRINGS SING
Reimagine your string instruments with an avant-garde approach to classical music. A 60-piece string orchestra, a 22-piece orchestra, and a handful of soloists were meticulously recorded to create Analog Strings. Play with plucked pianos, sampled feedback, tape noise, screeching guitar resonance, and a whole lot more.
ABOUT OUTPUT
Output is a new music company based in the heart of Los Angeles, California. Its innovative software is made for musicians, composers, producers, and sound designers across all genres. Its focus is simple – to create new sounds and new sources of inspiration for all music-makers.
Output - Analog Strings
Your review
* Review is required
Email
* Email is required
Add photos or video to your review