Sonible Pure Bundle 2023 (MAC)
System Requirements:
MAC OS Only

Apple Silicon & Intel Supported

Lifetime Activation & Access To Download
Future Free Updates

Full Version

Instant Download
Mac:

Core i5 or higher, 8GB RAM minimum 

OS Requirements – Mac:

OS 10.13 to All New MAC OS X Versions

VST2, VST3, AU, 
200MB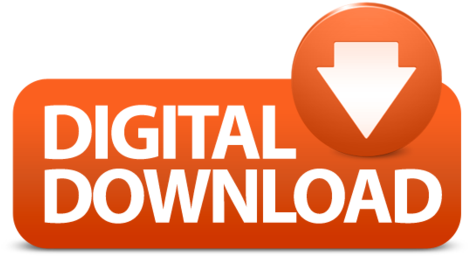 View More
Product Description
Increase Productivity with AI-powered Plug-ins
Whether you need a hand mixing, prefer to spend more time recording, or enjoy increasing the efficiency of your workflow, the Sonible pure:bundle plug-in bundle is a serious contender for your digital arsenal. Featuring three AI-supported effects and mastering tools, you'll easily be able to add reverb, limiting, and compression to any channel or track in seconds. The utilization is simple: pick a style or genre profile, give your plug-in a chance to listen in on your track, and enjoy the rewards of hands-off control — without the artifact and peaking frequencies that human tweaking often provides to a mix. Best of all, should you need to adjust your output, you'll still have complete control over each plug-in's unique swath of parameters to gently guide your way to the perfect final
Sonible pure:limit
With the AI-powered pure:limit limiter plug-in from Sonible archived in your studio's production library, you'll have instant access to fast and precise limiting capabilities with as little effort as possible. Still, Sweetwater studiophiles love that Sonible gives you choices! Choose between Soft, Neutral, and Hard limiting intensities to inject your tracks with dynamic compression that's anywhere from clean and natural to fierce and heavy. There's even a dropdown menu that lets you pick from a variety of genres to help pure:limit establish the vibe you're envisioning for your project. For creator's who need no-nonsense results, pure:limit is ideal: it ensures less time burned from carving off the nitty gritty details, and more time for you to focus on your project's creative direction.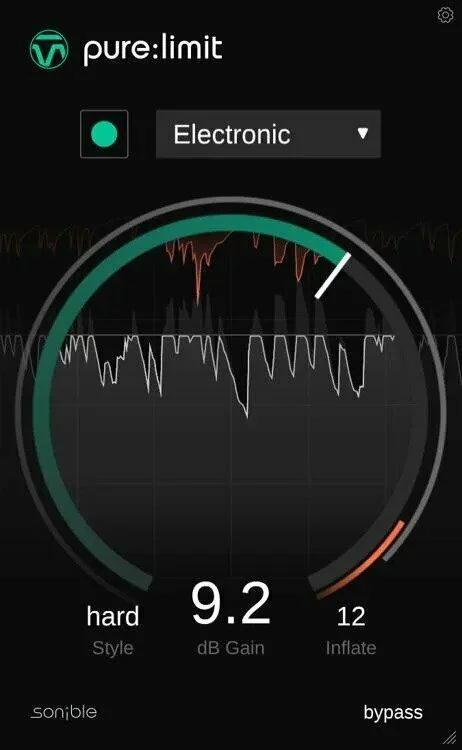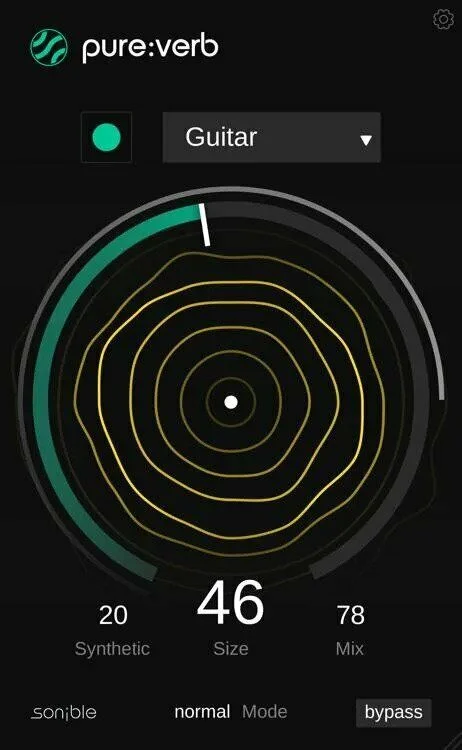 Sonible pure:verb
Finding the correct balance of reverb is crucial to the overall sound of your mix. With Sonible's pure:verb plug-in, honing in on the perfect effect is a breeze. Thanks to Sonible's state-of-the-art AI design and parametrization intelligence, this handy plug-in automatically analyzes your input signal to build a custom reverb profile. After pure:verb lays the foundation, it's up to you to decide the thickness of your effect with the built-in Inflate parameter. Additionally, you won't have to worry about muddying up your mix, as pure:verb will automatically adjust reverb levels to maintain incredibly clear low, mid, and high frequencies. Sweetwater studio veterans and developing producers both agree: pure:verb is by far the easiest — and most time efficient — solution to developing top-shelf reverb in a pinch.
Sonible pure:comp
Sonible's pure:comp plug-in allows seasoned studio pros and emerging producers to easily surpass the complex compression process. With only three simple controls (Compression Strength, Style, and Clarity) and groundbreaking AI technology, pure:comp automatically adjusts its parameters based on your style to find a perfect frequency balance in any mix, every time. Sweetwater studio experts are especially pleased with the plug-in's unique Inflate control, allowing you to force decadent movement into your compression to achieve a fuller overall sound. Can't pinpoint the source of unwanted artifacts in your mix? No problem: pure:comp's advanced AI parameterization ensures your tracks are kept crystal clear throughout the entire process.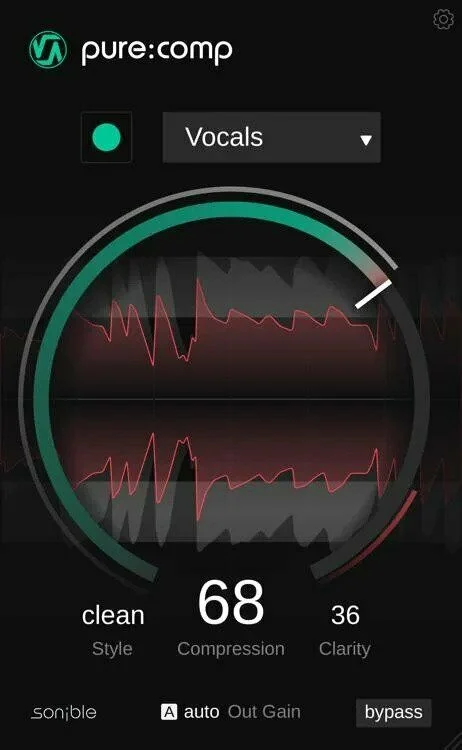 Sonible pure:bundle Plug-in Bundle Features:
AI-powered plug-in bundle: pure:limit, pure:verb, and pure:comp
Deliver impressive effects and mastering techniques to your tracks in a single click
Spend less time mixing and more time focusing on the fundamentals of your sound
Easily install