Heavyocity – Vocalise 2 (KONTAKT)
This Library Requires (Our KONTAKT Version Only) You Must Buy KONTAKT  From Us To Use Buy Now Click Here
Tech Specs
Software Type:  

Strings

Platform:  

Mac, PC

Upgrade/Full: 

Full

Download/Boxed: 

Download

Format:  

Standalone, VST, AU, AAX Native

Hardware Requirements – Mac: 

Intel Core 2 Duo or higher, 8GB RAM recommended, 22GB free hard drive space

Hardware Requirements – PC: 

Intel Core 2 Duo/AMD Athlon 64 X2 or higher, 8GB RAM recommended, 22GB free hard drive space

OS Requirements – Mac: 

OS X 10.10 or later, Kontakt / Kontakt 6 Player or later

OS Requirements – PC: 

Windows 7 SP1 or later, Kontakt / Kontakt 6 Player or later
Discover the Limits of the Human Voice
This article wasWritten By
Our Product Research Team
Picking up where its award-winning predecessor left off, Heavyocity's Vocalise 2 puts a full lineup of world-class vocalists in your studio. At 3GB, there's enough here to cover nearly every situation, with vocal pads, phrases, and innovative tempo-sync'd content. You can use Vocalise 2 to craft everything from expansive cinematic ambient beds to cutting-edge rhythmic stutter effects using almost 700 production-ready sound sources. If you want to discover the limits of the human voice, Vocalise 2 will show you the way. This powerful virtual instrument library works seamlessly with any Kontakt-compatible DAW.
Related Videos: Vocalise 2 Vocal Synthesizer Software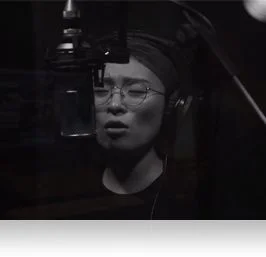 Create captivating arrangements with world-class singers
The vocals used in Vocalise 2 reach far beyond typical run-of-the-mill samples. World-class vocalists were recorded at Heavyocity HQ in New York City, after which, top-tier sound designers harnessed the power of each singer's individual timbre. And the results are incredibly powerful. No matter what style of music you're creating, these meticulously captured vocals are guaranteed to elevate your compositions.
Unprecedented flexibility with tempo-sync'd rhythms
At Sweetwater, our favorite feature of Vocalise 2 is its tempo-sync'd rhythms. All vocal phrases and rhythmic motifs synchronize seamlessly with any Kontakt-compatible DAW. That means that it's child's play to create complex stutters, lush vocal soundscapes, and pretty much anything else you can dream up. The dynamic flexibility of Vocalise 2 is truly staggering.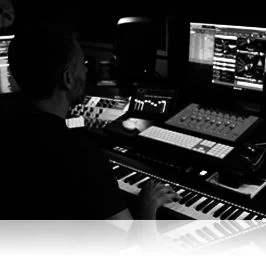 Heavyocity Vocalise 2 Features:
Contains 3GB of vocal samples — nearly 700 production-ready sound sources
World-class vocalists were recorded at Heavyocity HQ in New York City
Each singer's individual timbre was meticulously captured
Tempo-sync'd rhythms synchronize seamlessly with any Kontakt-compatible DAW
Craft everything from expansive cinematic ambient beds to cutting-edge rhythmic stutter effects