| | |
| --- | --- |
| Supported operating systems | Windows, only |
| Operating method | Standalone, VSTi (VST3), |
In pursuit of natural-sounding vocals powered by VOCALOID:AI
VOCALOID6 uses VOCALOID:AI, an AI-based technology that makes it possible to generate even more natural-sounding and highly expressive singing voices.
Just input the melody and the lyrics, and this technology transforms your computer into a fabulous vocalist.
By using the new editing tools, you can freely manipulate vocal accents, vibrato, rhythmic feel, and more as the "director" of your own unique way of singing.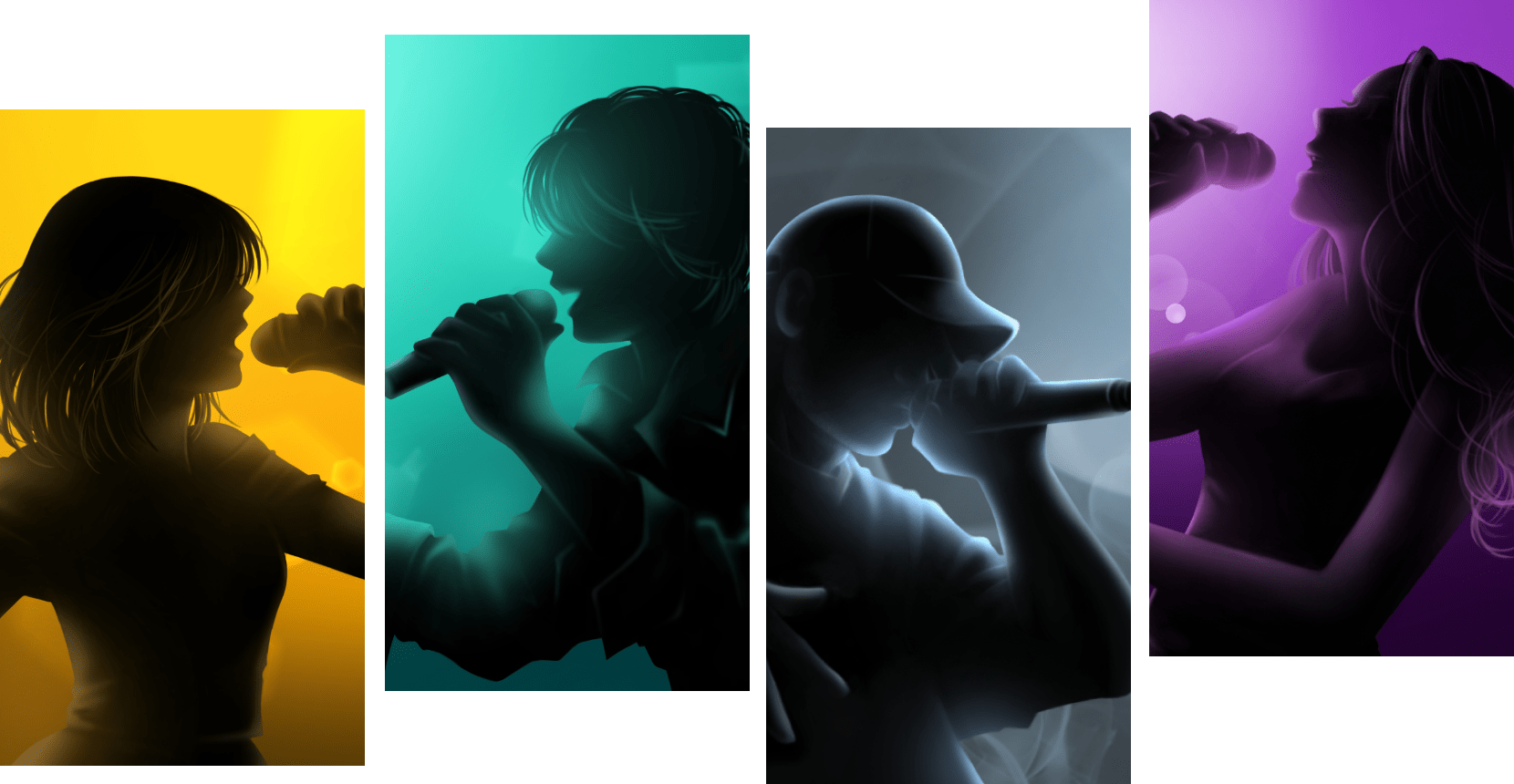 Elevate your music production workflow
New Features of VOCALOID6
VOCALOID6 offers new features to make vocal track production more convenient.
These new features offer a more intuitive and smoother music production workflow.
Doubling

This function is essential for producing high-quality vocal tracks. With VOCALOID6, you can now instantly create harmony parts.

VOCALO CHANGER

You can import vocal data to replicate your singing style as-is, as a VOCALOID voicebank.

Multilingual

You can now sing lyrics in a mixture of Japanese, English, and Chinese with a single voicebank. This gives you the freedom to write lyrics that transcend language barriers.
Note: Chinese will be supported soon.
NEW FEATURES
VOCALOID6: New Features
VOCALOID:AI

VOCALOID6 features VOCALOID:AI, an AI-based technology for generating a highly expressive singing voice that's more natural than ever before.

Direction

You can use the new editing tools to freely edit the accents, vibrato, rhythmic feel, and more.

Vocal work

The doubling feature lets you instantly create vocal harmonies.

VOCALO CHANGER

"Sing to input"—the VOCALO CHANGER offers a new way to produce your vocal tracks. The voice bank for VOCALOID6 replicates your singing style as-is.

Multilingual

You can now sing lyrics in a mixture of Japanese, English, and Chinese with a single voicebank.
Note: Chinese will be supported soon.

ARA2 support

The workflow is improved with DAWs. Locator operations such as play and stop can be performed from the plug-in.

Support for MIDI export

You can now freely export the MIDI data you've input.

Included with Cubase AI

VOCALOID6 comes bundled with Steinberg Cubase AI, so that you can enjoy making music right away.
Note: Excluding upgrade versions