Celemony Melodyne Studio 5 (Windows)
Product Description
Software Type:

Pitch / Time Shifting software 

Platform:Windows
Upgrade/Full:

Full Download

Version : Celemony Melodyne Studio 5
Bit Depth:

64-bit

Format:

Standalone, VST, AU, RTAS

Hardware Requirements – PC:

Intel or AMD Dual Core (Quad Core or better recommended), 4GB RAM (8GB or more recommended)

OS Requirements – Mac:

OS X 10.6.8, OS X 10.9.5 or later (supports & work on Catalina)

Manufacturer Part Number:

10-11210
Complete Polyphonic Pitch and Time Editing
Melodyne has been at the top of the pitch- and time-correction game for a long time. Celemony first impressed the audio industry by discarding the stiff controls of other pitch correction programs and giving us time and pitch correction in a familiar piano roll format. Next, they refined their already powerful pitch correction engine to accommodate polyphonic audio. Melodyne 5 studio brings even more cutting-edge enhancements, such as Melodic and Percussive Pitched algorithms, musically weighted pitch analysis, the Fade Tool and Sibilant Tool, the Leveling Macro, and recallable search. Add to that ARA compatibility, and you get one of the most comprehensive pitch- and time-correction applications on the planet.
Exciting new features for better results in less time
Melodyne 5 studio has a lot of changes under the hood. Its Melodic algorithm edits pitched and noise-like components separately, supplying you with ultra-musical pitch deviation analysis. Chord Track and Chord Grid enable you to adapt notes — or full chords — with blazing speed to suit a song. Create note-based fades — even in polyphonic recordings — with the Fade Tool. You can also use the Sibilant Tool for per-note adjustment of the volume between pitched and unpitched vocal sounds, and the Leveling Macro to minimize volume disparities between notes. There's an additional Percussive Pitched algorithm, along with other algorithm improvements, plus recallable search functions for keyboard shortcuts. This is the best version of Melodyne yet!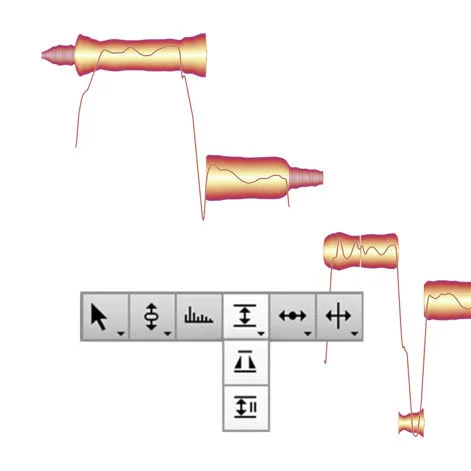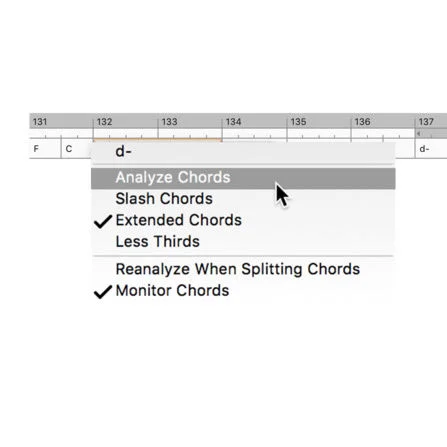 The ideal tool for improving one — or multiple — tracks
Through its unique pitch-shifting and time-stretching capabilities, Melodyne 5 studio is a favorite tool around Sweetwater for improving your tracks. You can work with a single track, or thanks to Multitrack Note Editing, you can work with multiple tracks simultaneously. It's a breeze to use. Simply take hold of a note, move it to the perfect pitch or position, optimize its length, or alter the intensity of its vibrato. Such corrections are absolutely unnoticeable; the musical message is preserved because Melodyne adapts the note transitions and phrasing intelligently. So, there are neither jumps nor the notorious Cher effect unless you want it!
Harmonies and double tracking are a few mouse clicks away
With a few mouse clicks, you can thicken your singing through doublings or allow a second voice to run with it at the octave. Melodyne 5 studio can also provide slight random variations of pitch and timing so that it sounds natural. Harmonies are also incredibly easy to create, and since you can affect the formant of each voice separately without affecting the pitch, you can even use a single take of a single voice and create convincing virtual backup singers from it.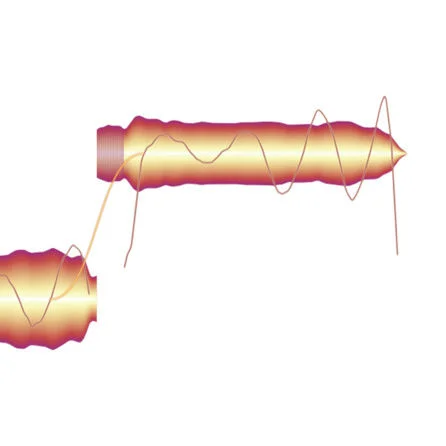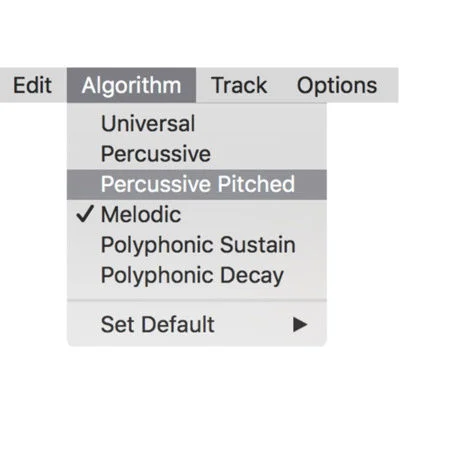 From subtle corrections to outrageous effects
With Melodyne 5 studio's outstanding time stretching and pitch shifting, you can vary and correct your audio material unobtrusively with the very best sound quality — but you can also use these possibilities for extraordinary transformations and effects. You can, for example, stretch a note to such an extent that a short sound is transformed into a fascinating, minute-long sound continuum. Even with such extreme stretching, the starting transients are preserved, and the sound remains soft and round.
A number of ways to integrate Melodyne
There are several ways to integrate Melodyne 5 studio into your workflow. It works standalone or as a plug-in in your DAW. Using Melodyne as a plug-in works flawlessly; however, you must first transfer each musical passage into Melodyne before any pitch- or time-correction can occur. This takes time. For complete DAW integration, you'll want to use Melodyne's ARA interface. With it, you can open and edit tracks directly in Melodyne. Check with your DAW's manufacturer to find out if it's ARA-compatible or call your Sales Engineer. More DAWs are jumping on the ARA bandwagon every day!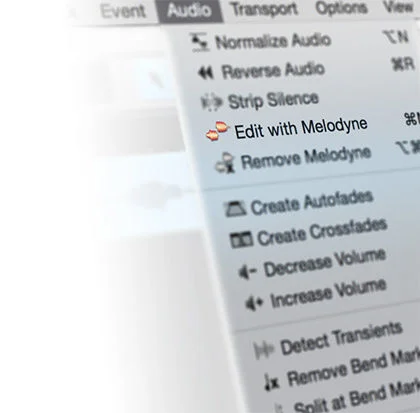 Celemony Melodyne 5 studio Features:
Pitch- and time-correction software with complete polyphonic tuning via DNA (Direct Note Access)
Fade Tool creates note-based fades — even in polyphonic recordings
Melodic algorithm edits pitched and noise-like components separately
Musically weighted pitch analysis supplies psychoacoustically optimal intonation correction
Sibilant Tool yields per-note adjustment of the volume between pitched and unpitched vocal sounds
Leveling Macro minimizes the volume disparities between notes
Chord Track brings notes into line harmonically and extract chords from audio
Percussive Pitched algorithm for instruments such as tabla, berimbau, and 808 kick drums
Recallable search functions for keyboard shortcuts
Multitrack Note Editing allows you to work with multiple tracks simultaneously
Easy to operate and attuned to the working practices of musicians and recording engineers
Context-sensitive tools, logically arranged menus, and intuitive arrange and edit windows
Easy to use, logical layout makes navigation ultra-simple
Works standalone or as a plug-in in your DAW
ARA interface provides complete integration with selected DAWs
Celemony Melodyne Studio 5 (Windows)
Your review
* Review is required
Email
* Email is required
Add photos or video to your review